PL:

Animacja była skutkiem ubocznym przygotowywania dekoracji na

imprezę sylwestrową

. Tematem wieczoru były podróże kosmiczne. Identyfikację całego wydarzenia przygotowaliśmy na trzech podstawach – Układzie Słonecznym, światłach i chromowanych, metalicznych elementach.
EN:

The animation was a side effect of preparing the decorations for the

New Year's Eve party

. The theme of the evening was space travels. We have prepared the identification of the entire event on three bases - the solar system, lights and chrome, metallic elements.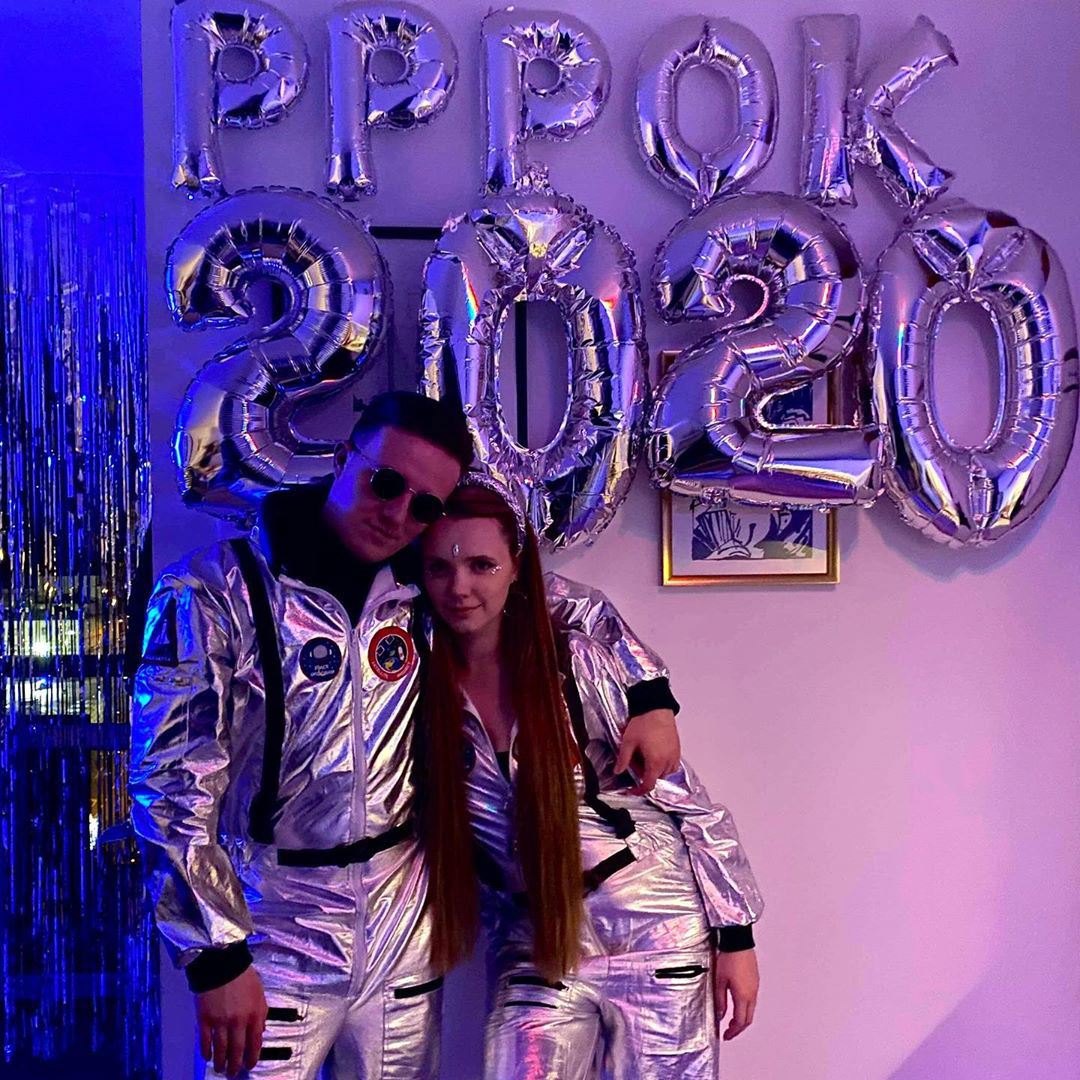 PL:

Planety malowaliśmy własnoręcznie na styropianowych kulach, które potem podwieszaliśmy na żyłkach pod sufitem.
EN:

We painted the planets with our own hands on polystyrene spheres, which we then hung on strings from the ceiling.
PL:

Przed podwieszeniem planet postanowiłem nagrać je na chałupniczo przygotowanym green screenie i wykluczować, celowo w niedoskonały i amatorski sposób, by podkreślić inspirację amatorskimi filmami

science fiction klasy B

. 
EN:

Before hanging the planets, I decided to record them on a home-made green screen and exclude them, intentionally in an imperfect and amateur way, to emphasize the inspiration with amateur

B class science fiction

films.
PL:

Jako tła animacji, użyłem oldskulowego, standardowego dla systemu operacyjnego

Windows 98

, wygaszacza ekranu

Flying Through Space

.
EN:

For the background of the animation, I used the old school

Flying Through Space

 screensaver standard for the

Windows 98

operating system.
PL:

Życzenia wystylizowane są na chromowane, elementy karoserii retrofuturystycznego statku kosmicznego.
EN:

The wishes are stylized on chrome elements of a retro-futuristic spacecraft's body.
Dzięki za uwagę! Thanks for attention!
PL:

Sprawdź też moje portfolio lub napisz do mnie na: 
EN:

Check also my portfolio or contact me on: